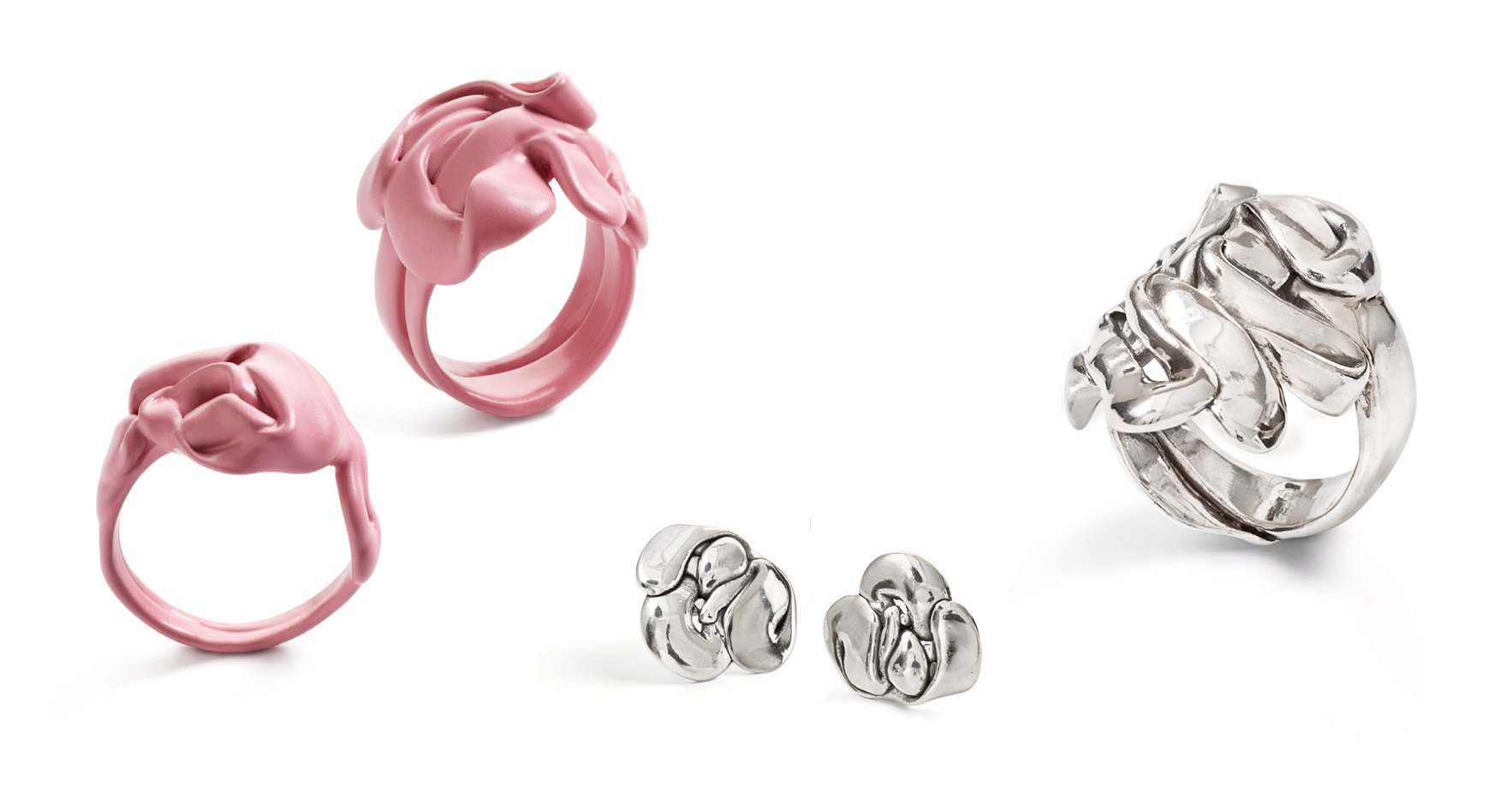 Bubble Gum
The Bubble Gum collection features jewellery in precious metal modelled into sculptural pieces of art. As stated in the name, the design has a touch of humour referring to bubble gum stretching between the fingers and casually leaving its imprint.
As a design, Bubble Gum draws heavily on references to 1950ies American diner culture promoting the colour mode of milkshake and pink pastels while paying homage to iconic POP artists like Andy Warhol and Roy Lichtenstein.
The Bubble Gum rings have different width with an individual expression in gold or silver with soft pink varnish, building up an appetite for all things sweet and precious.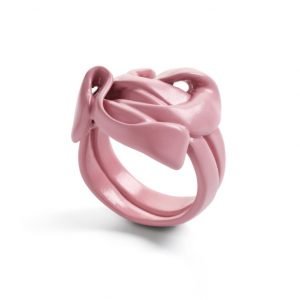 Quick View
Ring - pink lacquered Sterling silver Measurements: Approx. 20 mm wide on the widest part of the ring Choose size from: 50-60 Delivery: 5-10 working days Please note, that the silver jewellery has been powder painted and hardened by epoxy to make the pieces wear-resistant. However, the rings might still be vulnerable when exposed to hard surfaces.